MELY

–

Business Description:

Microelectronics Technology Corporation, through the acquisition of Cloud Data Corporation, an Incubator of Internet technologies, is positioned to capitalize on the exponential growth of today's technology market within Cloud Computing. Cloud Data Corp allows Microelectronics Technology Corporation to differentiate itself within the technology market by providing leadership in the following areas:
Owns proprietary patent pending Internet Technologies that set it apart in development and implementation. A provider of Cloud Computing Solutions for the last 3 years on an International basis with servers in multiple countries including the United States, Canada, and Europe.
A model for enabling convenient, on-demand access to a shared pool of configurable computing resources that can be rapidly provisioned and released with minimal management effort or service provider interaction.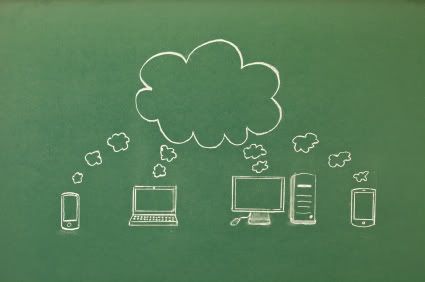 Business Partners:

Subsidiary: Cloud Data Corporation – A wholly owned subsidiary of MELY Corp. is actively developing and testing its up and coming Application hosting architecture.
Connecting the Cloud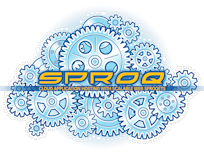 Who We Are: – Cloud Data Corp. announces Sproq.com next generation application hosting – http://sproq.com
We provide tools to build your web application in the cloud. When you deploy an application on our platform you get a level of service that traditionally required a lot of custom engineering and setup. No longer will you need to buy and configure servers, operating systems, services, and networks. You can focus on your application, and let us handle the rest.
Here are some of the reasons you should build your application on Sproq:
Automatic load scaling. As your traffic grows, Sproq will expand your resources to handle the load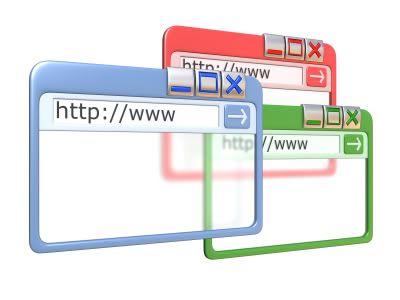 Pay only for what you use, and only if your site is busy. If your site has low traffic, your hosting is completely free. You can also control how much we will scale your app Integrated version control. We keep track of all changes, and you can inspect or roll back code as needed.
We support a wide range of languages and frameworks. Build your application in Python, Ruby, PHP, or other languages Testing and staging instances, so you can check your changes before deploying to production Pre-built application services that you can use to create your application quickly Development servers have already been purchased and deployed in Nov 2011.
We are targeting an initial beta launch end of second quarter 2012 with our first deployment in Seattle Washington. Following a successful Seattle deployment we will be looking to expand our network to New York, Silicon Valley, Vancouver Canada and Toronto Canada.



Cloud Data Corp. owns the proprietary operating platform DomainStutter, which is currently being utilized for the build out of the Company's internal advertising network. Originally developed for the Domain Registry Parking Industry, with a successful application launch, the technology has revealed significantly greater opportunities in the development of web based network applications for web traffic generation and online sales models currently under development by the Company.
DomainStutter is a unique platform that is capable of deploying hundreds of websites extremely rapidly and efficiently enabling the propagation of content rich websites virtually within minutes.
DomainStutter is hooked into the cloud computing space through the utilization of Virtual Private Servers powered by XEN. In the Internet hosting service industry, virtual private servers fill a void between shared web hosting service and dedicated hosting service. They allow root-level access to individual clients without requiring physically dedicated servers. They are most widely used by businesses and individuals that need a customized solution that cannot be filled in a shared hosting environment.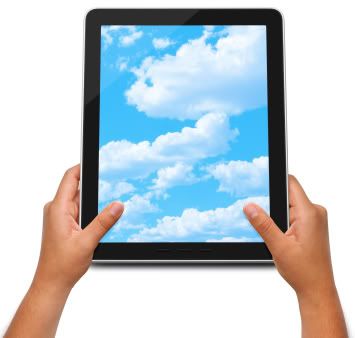 PR Newswire – (Tue, Mar 14)
Microelectronics Technology Corporation Advances Next Generation Cloud Application Hosting: Completes Initial Round of Financing:
http://finance.yahoo.com/news/microelectronics-technology-corporation-advances-next-123000833.html
PR Newswire – (Wed, Mar 7)
Cloud Data Corporate Profile Business Overview; Next Generation Cloud Application Hosting:
http://finance.yahoo.com/news/cloud-data-corporate-profile-business-191500803.html
EDGAR Online – (Thu, Feb 23)
MICROELECTRONICS TECHNOLOGY CO Files SEC form 8-K/A, Changes in Registrant's Certifying Accountant:
http://biz.yahoo.com/e/120223/mely.pk8-k_a.html
EDGAR Online Financials – (Thu, Feb 16)
MICROELECTRONICS TECHNOLOGY CO Financials:
http://finance.yahoo.com/q/is?s=mely.pk
EDGAR Online – (Fri, Feb 10)
MICROELECTRONICS TECHNOLOGY CO Files SEC form 10-Q, Quarterly Report:
http://biz.yahoo.com/e/120210/mely.pk10-q.html
EDGAR Online – (Tue, Feb 7)
MICROELECTRONICS TECHNOLOGY CO Files SEC form 8-K, Changes in Registrant's Certifying Accountant:
http://biz.yahoo.com/e/120207/mely.pk8-k.html

Contact Us:
Microelectronics Technology Co.
14 Monarch Bay Plaza
Monarch Bay, CA 92629
Phone: 866-587-2860
Website:
http://melypk.com
Email:
emanetta@microelectronicstechnology.com

This alert brought to you by SizzlingStockPicks.com
Follow Us on Twitter:
https://twitter.com/#!/SizzlinStockPix
Follow Sizzling Stock Picks Blog:
http://sizzlingstockpicks.blogspot.com
Follow Us on Facebook:
http://www.facebook.com/groups/SizzlingStockPicks
Disclaimer below:
http://www.sizzlingstockpicks.com/disclaimer
Contact Us:
sizzlingstockpicks@gmail.com
Penny Stocks are very volatile and with investing in any security there is always risk.
Always Educate yourself and do your own Due Diligence before investing in ANY Security.
Sources: otcmarket.com, www.bloomberg.com, www.finance.yahoo.com, www.businessweek.com
(these are only sources and not always up to date)