Dig-it Underground Inc. - DIGX
DIGX Business Summary
Dig-it Underground, Inc., a consumer products company, engages in the marketing of consumer products to retailers, specializing in apparel, branding intellectual properties, and graphic illustrations of famous artists and brands. The company offers a range of posters and prints, including specialty posters, decorative prints, and art reproductions. It also engages in licensing artwork for consumer products, as well as publishing open and limited edition art. The company has licensing agreements with notables, such as Elvis Presley Enterprises, the Bob Marley Estate, and Stephen Fishwick to create open editions and limited editions of the likeness of celebrities.
Wholly Owned Subsidary
Our Mission

GetDownArt.com is dedicated to bringing customers the best selection of posters and art prints from world renowned artists. Our range of numerous posters and art prints, and 100% satisfaction guarantee, make it simple and safe for customers to find a selection that is perfect for their home, apartment, or office.

Our Products & Services

Our selection of posters and prints includes specialty posters, decorative prints, and art reproductions. We pride ourselves in offering the highest quality products and superior customer care.
Stephen Fishwick
Our History

GetDownArt.com was founded in 2007 in Henderson, NV, becoming a sister company to Garibaldi Fine Arts. GetDownArt.com has helped customers worldwide decorate their homes, dorm rooms, apartments, and offices
Get Down Art is a consumer products company specializing in open edition prints, limited edition prints, apparel, and licensing. Get Down Art started in January 2005 as the exclusive open edition publisher for world famous artist Michael Godard with only 4 posters. Since then we have began to attract other artist and properties which we continue to develop and create. Get Down Art well seasoned executives that have had 100 years of experience. The multi-level business model that we have created allows us to examine and opportunity and see if we can capitalize on it through our four main channels of Distribution: apparel, limited edition art galleries, open edition framers mass to specialty, and licensing the artwork on products and merchandise.
Get Down Art has state of the art graphic studio in our offices in Las Vegas with ability to create digital fine art reproduction on demand. We also have full production of finishing, coating, and stretching fine art canvas images.

Sin City Kitty: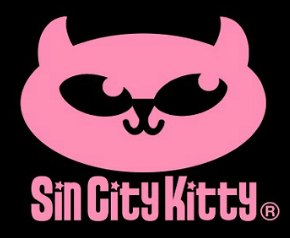 Get Down Art owns the trademarks and copyright to the Sin City Kitty Brand. Sin City Kitty is a female fashion brand of the Sin City Lifestyle. The demographic research, current brand direction, and sales are trending Sin City Kitty™ is going to be a sexy worldwide lifestyle brand, where the Kitty is in control. In order to create the lifestyle brand of Sin City Kitty we continue to develop products that portray the lifestyle of Las Vegas, Fashion, drinking, partying, and gambling
Sin City Kitty Domestic Business –
Marshall Retail Group: Sin City Kitty on the Las Vegas strip is exclusive to Marshal Retail Group with a verbal agreement. We have 14 - 4ft branded Sin City Kitty sections that are on the Las Vegas Strip and the Las Vegas Airport. These areas were create September 2010 and have grown every month since. Marshall Retail group continues to add new sku's and products. It has been the best performing section in each of the store it is in.
Sin City Kitty Vodka:
To increase brand awareness of the Lifestyle Brand the Sin City Kitty Vodka will allow us to be also maximizing our name and brand with a consumable product that can be distributed worldwide. This product line is to increase Brand recognition and awareness. The beginning part of the business is low volume and low profits. Once the alcohol is available we will market begin to establish marketing and sales for each region.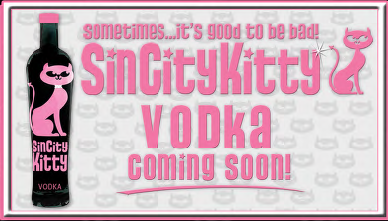 We have already found a distillery who will bottle for us by the pallet. This will allow us to only invest into the bottle inventory only and bottle on a pallet basis to keep the initial cost down and ability to grow into the market.
1st market to Las Vegas market
2nd develop a nation campaign
3rd develop international distribution
Sin City Kitty Slot Machines: COMING SOON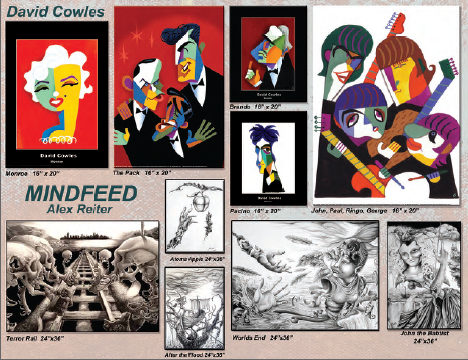 Marketwire(Mon, Dec 5)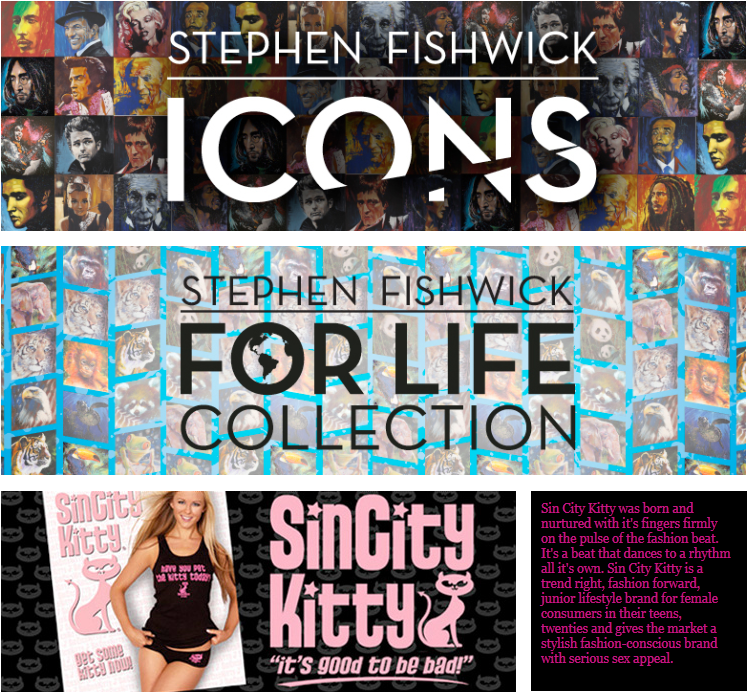 Management Team

The management team at DIGX has over 100 years in combined experience. During those 100 years they have turned SEVERAL sales and marketing companies just like DIGX into $100 million per year operations. However, for the first time ever they are using their talents and proven business plan for a publicly traded company and now traders like yourself to have the opportunity to pick up shares on this up and coming company in a budding industry for pennies per share.
Mr. Darren Donofrio ,
Chief Exec. Officer, Sec., Treasurer and Director
Mr. Brandon Donofrio ,
Pres
Mr. Michael Malm ,
Director and VP